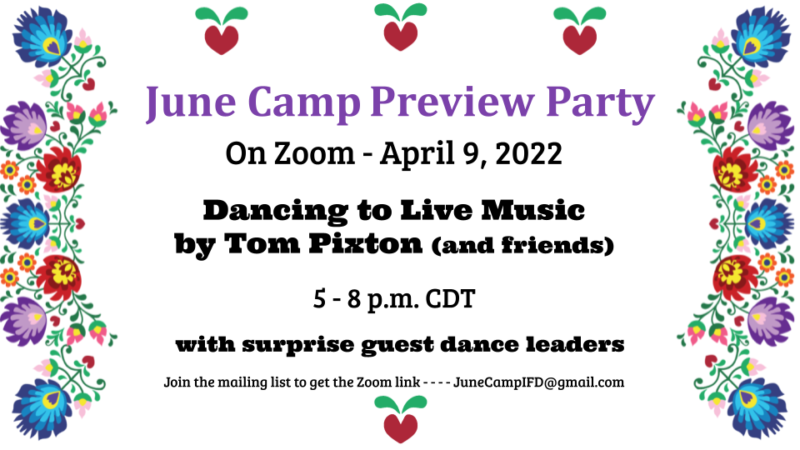 June Camp will be held in person, June 2 -5, in Deerfield, Illinois (near Chicago), but we are promoting it with an online party with live music by Tom Pixton and friends (who also play at June Camp).
Meet the June Camp committee, and special guests, including our teacher for this year's camp, Caspar Bik!
The party is free, and the link will be sent to all who are on the June Camp mailing list (write to moc.liamg@dfipmacenuj to join that), and will also be posted on the June Camp website ( https://sites.google.com/site/junecampifd/home) on Saturday, April 9,  the day of the party. The program will run from 5 to 8 p.m. Central Daylight Time.