Roberto Bagnoli Folk Dance Teaching Workshop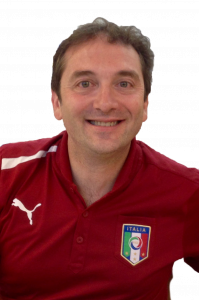 Do you teach folk dancing?
Do you want to improve your teaching and add new skills to your teaching toolbox? If so, please join us for a unique North American opportunity to improve and practice the art of teaching recreational folk dance, taught to us by an experienced teacher of teachers, Roberto Bagnoli.
Date: Friday, September 28 10:00 am (?) to Sunday, September 30, 5:00 pm.
Location: Dale's dance studio in Surrey, BC
Cost: $160
Billeting available.
Description
The teaching workshop will be a sort of work in progress, and schedule and topics will depend on how the participants react to the different topics. There is no precise schedule.
Saturday Night – Will invite other dancers to join us and we can practice our newly acquired skills on them.
All participants will be asked to choose a dance to practice teaching. To that end, please bring a dance or two that you are interesting in learning to teach.
We are interested in:
what difficulties you've had teaching folk dance
what kind of dances you teach
whether you mainly teach beginners or advanced dancers
what types of dances you teach: circle dances, couple dances, set dances, or other
what is the age range of the people you teach
Video will likely be used to review and discuss our teaching attempts.