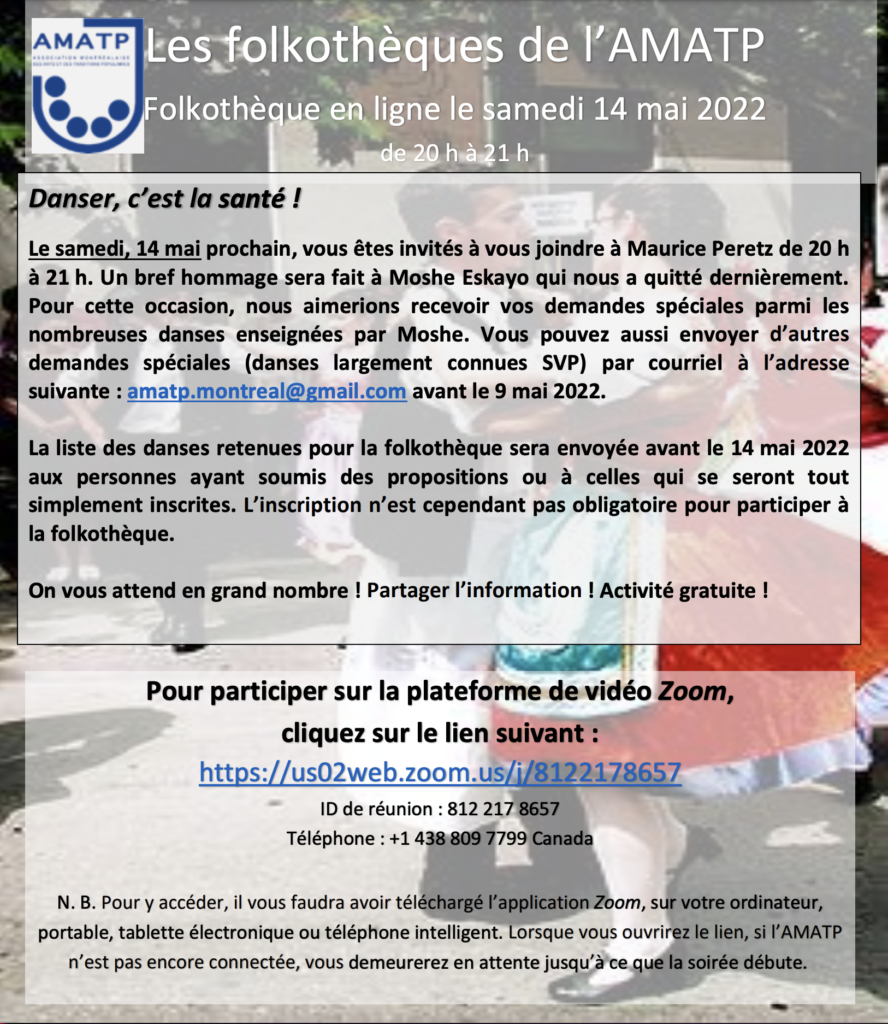 AMATP (Montreal Association of Cultural Traditions and the Arts) 
Online Folkothèque (Folk dance party)
2022-05-14
8 pm to 9:15 pm, Eastern Time
To dance is to be healthy!
Please join Maurice PERETZ , well known Choreographer, for a folkothèque (folk dance party).  The event will consist of widely-known dances selected from requests sent in.
Zoom Link:
https://us02web.zoom.us/j/8122178657
Meeting ID: 812 217 8657
We are waiting for you in large numbers!
Please share this information!
Free activity!
AMATP is an organization recognized under the Policy for the recognition and support of organizations in the Borough of Mercier–Hochelaga-Maisonneuve