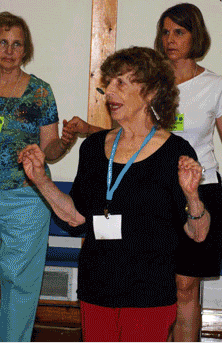 Dit Olshan hosts a Virtual Folk Dance Party every Wednesday Night 7:30 Shmooze, Dancing 8-10 pm Central Time.
The Wed, June 3 program will be their 11th program.  They had Steve Kotansky for sessions 3 & 4.  They also have Youtubes of each of their sessions afterwards.
Zoom Link: https://zoom.us/j/853060206
Meeting ID: 853 060 206
Contact Dit Olshan for more information.
See Dit Olshan's Facebook page here.