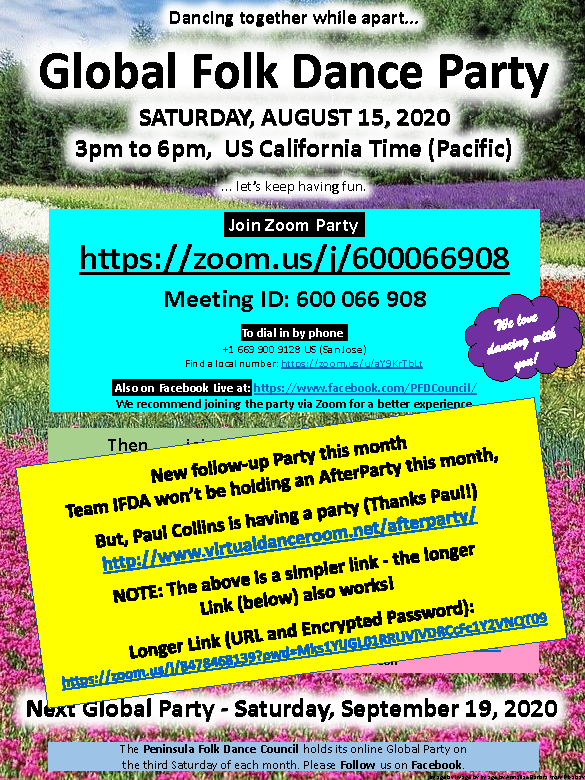 Hi friends,
Our next Global Folk Dance Party is today! Facebook event posting here.
We love having people from around the world come together in a global party. In addition to our regular Dance Leaders, we'll be joined by three guest Dance Leaders.
Date: Saturday, August 15, 2020
Times: 3:00pm to 6:00pm, Pacific Time Zone, check google to see what time it is where you live
Where: Online using Zoom, https://zoom.us/j/600066908
A few things:
See playlist here with links so you can brush up on the dances before the party.
For the rest of 2020, our Global Folk Dance Party dates are (Pacific Time Zone) September 19, October 17, November 21, and December 19, all from 3:00 pm to 6:00 pm. We expect to continue our parties in 2021 as well.
After the party, continue dancing at the afterparty! Details here. New! The afterparty is being organized by VirtualDanceRoom.
Flyer here, We appreciate you passing it onto your friends
Thank you for the ideas, requests and feedback to help make our parties better!
thanks,
Adony, on behalf of the Global Folk Dance Party team.