SAFDF Technical Institute: September 12, 2020!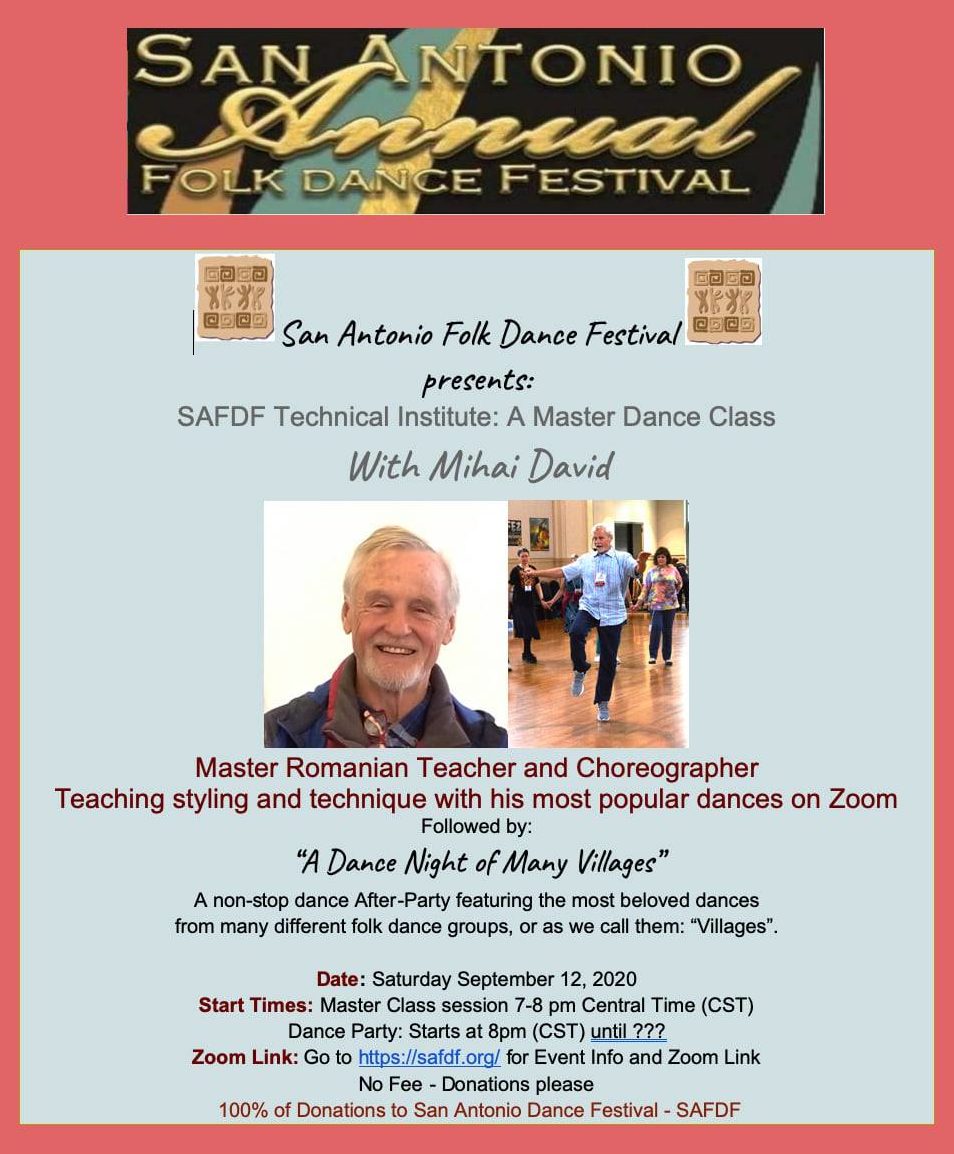 Please join us on Zoom for a night of teaching by the world-renowned Mihai David and "A Dance Night of Many Villages", a nonstop dance afterparty featuring the most-beloved dances from many folk dance groups (villages)! See the flyer to the right or here on our Web site.
Stay informed with info on safdf.org
We will post the Zoom link, list of villages and dances, and other information on our newly-redesigned safdf.org. We also hope the Zoom experience goes smoothly for everyone, but if anything goes wrong, we'll post updates on safdf.org as well.
Support SAFDF!
We've always been grateful for your financial support, but perhaps never more than now during the COVID-19 pandemic. Thank you in advance for any donation you feel inspired to give. You can do so in two ways:
Donate to us via PayPal at safdf.org
Using Amazon Smile for your Amazon purchases and specifying SAFDF's parent organization (Heritage Festivals of San Antonio) as the charity to support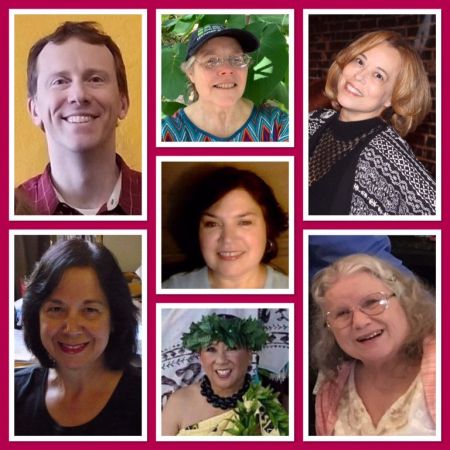 Thank you for helping keep this thriving tradition going!
Your SAFDF steering committee (Lissa, Mona Lisa, Brenda, Rene'e, Kathy, Liz, and Misi)