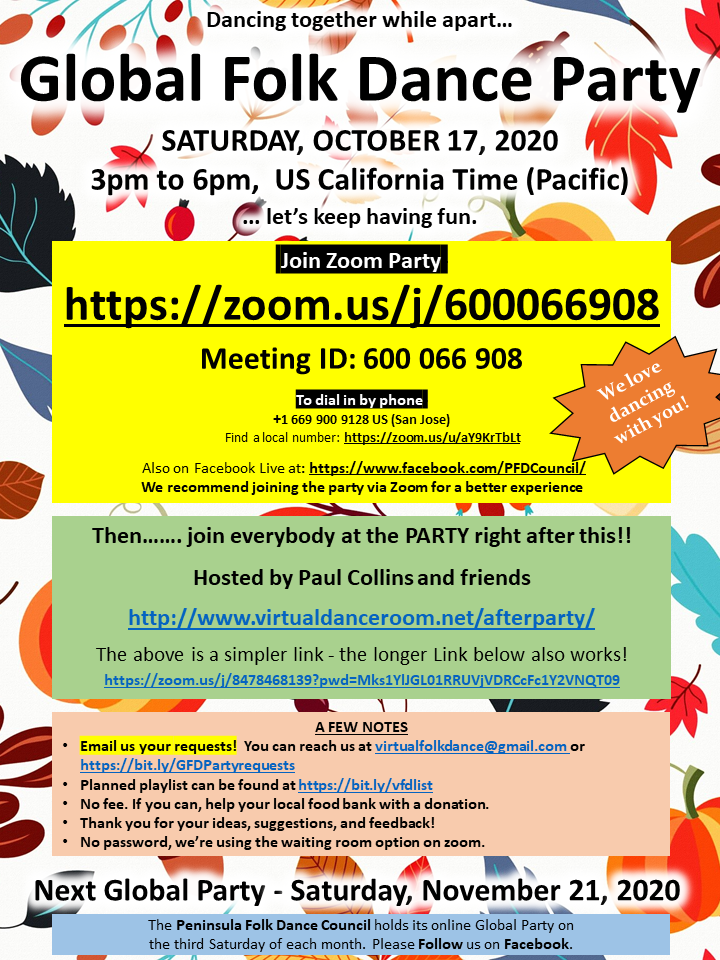 Hi friends,
Our next Global Folk Dance Party is Sat, October 17! Facebook event posting here. Flyer here with working links.
We love having people from around the world come together in a global party. In addition to our regular Dance Leaders, we'll be joined by guest Dance Leaders.
Date: Saturday, October 17, 2020
Times: 3:00pm to 6:00pm, Pacific Time Zone, check google to see what time it is where you live
Where: Online using Zoom, https://zoom.us/j/600066908
A few things:
Thank you for the ideas, requests and feedback to help make our parties better!
thanks,
Adony, on behalf of the Global Folk Dance Party team.