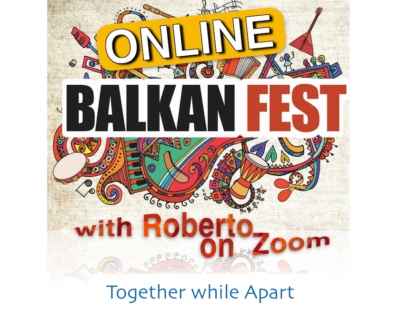 Besides our weekly Balkan sessions on Wednesday, we will have a Balkan Online Party
on Sunday, October 11th starting at 7pm CET (1pm ET and 10am PT), using the Zoom platform.
Join the Zoom Meeting to see others taking part and chat
https://us04web.zoom.us/j/3125941469
Meeting ID: 312 594 1469
The Party is free. Please spread the word. Share it with your folk dance friends.
Check Roberto Bagnoli's Facebook page for updates.
Also check Roberto's web page: http://morenu.it/