Your hosts, Dit, Bob and now Stephen Kotansky!!!!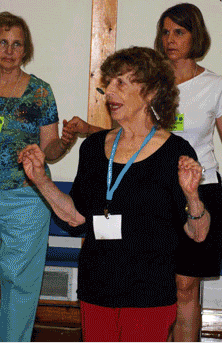 Dit Olshan, Bob, and Stephen Kotansky host a Virtual Folk Dance Party every Wednesday Night.
Shmooz and Booze between 7:30 PM and 8:00 PM CT
Dancing Program 8 PM – 10 PM Central Time.
Stephen Kotansky will be with both new and older Bulgarian Dances and we'll dance to many other popular favorites. We'll kick it off with Becky and Marie as well as an encore with Kathleen Mazurek! Bob will also review the new popular Israeli Dance Libi!
So put on your dance shoes, move the furniture and let's dance. Invite your friends!
See you Wednesday night!
They also have Youtubes of each of their sessions afterwards.
Zoom Link:
https://us02web.zoom.us/j/853060206
Meeting ID: 853 060 206
Passcode: folkdance
Contact Dit Olshan for more information.
See Dit Olshan's Facebook page here.