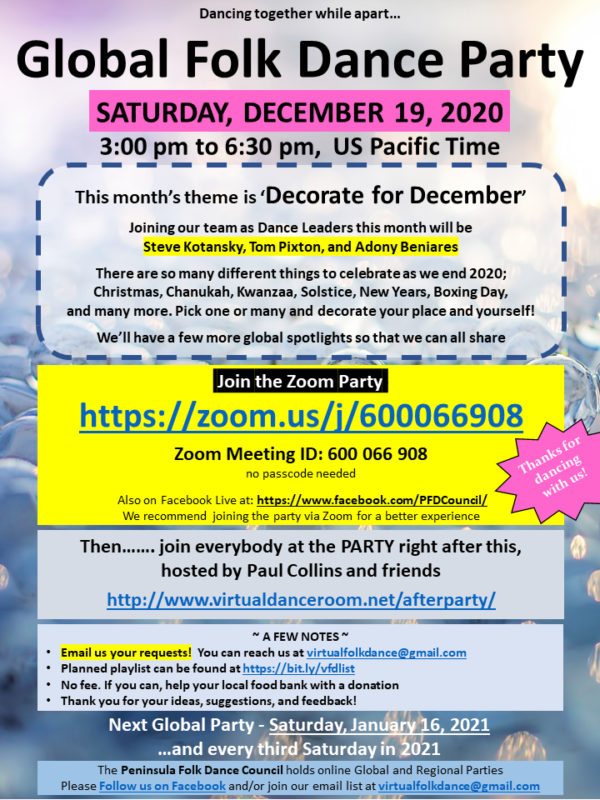 December Global Folk Dance Party!
Date: Saturday, December 19, 2020
Times: 3:00pm to 6:30pm, Pacific Time Zone, check google to see what time it is where you live
Where: Online using Zoom, https://zoom.us/j/600066908
Information on Facebook is here.
Flyer here with working links.
Let us know what dances you'd like on the program and thanks for spreading the party info!
Zoom id: 600 066 908
Then.. join everybody at the Party right after this!!
Hosted by Paul Collins and friends
http://www.virtualdanceroom.net/afterparty/
Email us your request! You can reach us at moc.liamg@ecnadkloflautriv
Planned Playlist will be posted here: https://bit.ly/vfdlist
No fee. If you can, help your local food bank with a donation
No password, we're using the waiting room option on zoom
….let's keep having fun