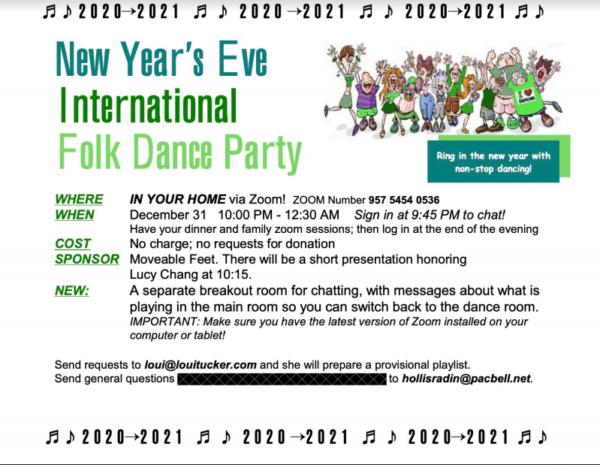 The New Year 2021 approaches (and none too soon!) and 2020 will soon be behind us!
Come say hi to Loui who is emceeing the New Year's Party on December 31st at 10:00 pm PT. There will be dance leaders from all over the Bay Area helping us give 2021 a big welcome.
10:00 -12:30 (more or less) Thursday night, December 31.
Log in by 9:45 to chat for a bit before the dancing begins.
Join Zoom Meeting
https://zoom.us/j/95754540536
Meeting ID: 957 5454 0536
AND HERE'S THE PLAYLIST (99% SURE)
https://tinyurl.com/MF2021Playlist