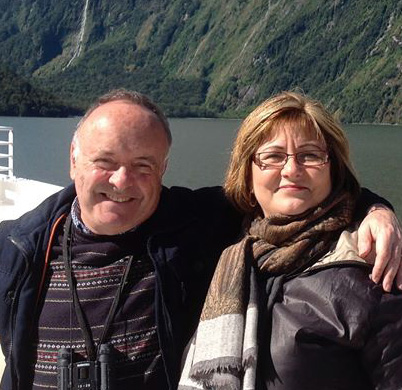 Saturday, February 27: 2–4:00pm EST
Online via Zoom – To benefit the Folk Arts Center of New England
World-renowned dance teachers and cultural emissaries Yves Moreau and France Bourque-Moreau will share memories of their Montreal-based folk ensemble «Les Gens de mon Pays» with whom they performed for 15 years in North America and Europe and show video excerpts from some of their performances
Yves will also share other interesting film clips and photos from Bulgaria. France will talk about her work teaching folk dances in public elementary schools in Quebec as part of a government subsidized program as well as some of her other projects over the years. There will be time set aside to answer your questions.
Learn more about Yves and France on their website.
Visit What you need to join to set up your computer or device to join the workshop online.
Donate on the FACONE website.
Please donate generously to FAC and help us through this period of social distancing when all of our events are postponed. We suggest a $10 minimum for attending this workshop but any and all contributions will be greatly appreciated. Thank you for supporting the Folk Arts Center of New England!