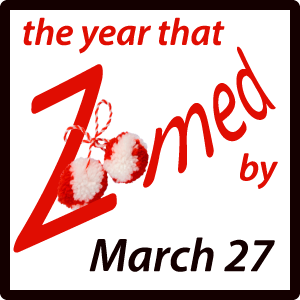 Saturday, March 27: Noon–? ET (9am – ? PT)
Online via Zoom – To benefit the Folk Arts Center of New England
Celebrate with us as we commemorate the anniversary of when the Folk Arts Center aired its first Saturday afternoon workshop!
Who would have thought that 52 weeks later we would still be spending Saturday afternoons dancing together? Not to mention enjoying a Thursday SOFA (Some Other Folk Arts) series. And adding a Sunday late afternoon community dance?
But here we are, so we must celebrate! We are inviting all the teachers who have graced our online stage lo all these Saturdays to join us in leading a dance party! The program will be posted on the website when completed.
You'll have the chance to review videos of the dances before the event as demonstrated by the teachers themselves! This collection of videos are reviews of the dances that will be programmed.
Visit our shop buy access to a collection of review videos, and support FAC's programming.
Also note the earlier start time. We know the date is not ideal, what with it being the first night of Passover, and for that we apologize. But the FAC online offerings are not the only things that have proliferated over the year, and our individual and collective calendars are chock-full with world-wide opportunities. Scheduling is a herculean task for everyone! So whether you can join us for the entire time or just a few minutes, it will be uplifting to see you and celebrate together.
Visit What you need to join to set up your computer or device to join the workshop online.
Donate on the FACONE website.
Please donate generously to FAC and help us through this period of social distancing when all of our events are postponed. We suggest a $10 minimum for attending this workshop but any and all contributions will be greatly appreciated. Thank you for supporting the Folk Arts Center of New England!