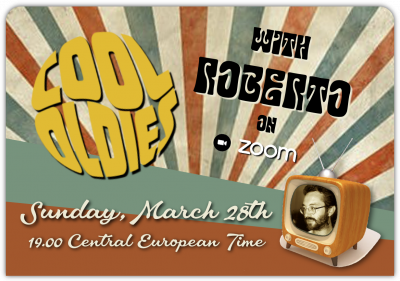 "Cool Oldies"
– Online Dance Workshop with Roberto
"Are you interested in learning some of my old dances likeHora din Moldova, Dinata, Te Joci cu Focul or Hopai Diri Dai?
Join Roberto Sunday, March 28th in his Online Dance Workshop "Cool Oldies" — a workshop about some of his favorite dances, starting at 19.00 CET (10.00am PDT, 12.00 pm CDT and 1.00pm EDT).
To join Roberto via zoom, click here.
For more information, email me at moc.cam@unerom or check the website: morenu.it
The Workshop is free.
If you would like to make a donation, follow the instructions on the website: www.morenu.it
Please spread the word and share it with your folk dance friends.
It's going to be a lot of fun!