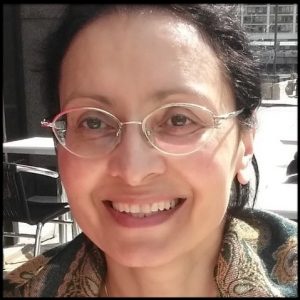 Bulgarian Workshop
with Nina Kavardjikova
Saturday, June 19, 2:00 – 4:00pm EDT
Online via Zoom – To benefit the Folk Arts Center of New England
$10 is suggested to support this program and FAC, but any amount is appreciated.
Join this workshop via Zoom. Find link here.
In her workshop on Saturday, Nina will present village dances from different ethnographic areas of Bulgaria, emphasizing the regional styles.
About Nina
Nina Kavardjikova was brought up in the folklore traditions of her mother's family village in the Targovishte area of Northern Bulgaria, and began dancing and performing on stage at the age of 7. She later became a professional dancer and toured the world as a soloist with the Trakia State Folklore Ensemble (Plovdiv). In the years following her graduation with honors from the Academy of Music, Dance, and Fine Arts in Plovdiv, Nina has been a ballet master with Trakia State Folk Ensemble, had her own performing group Aegis, staged dances for many Bulgarian dance ensembles, and was a professor in Bulgarian Folklore and Dance at her alma mater.
Folklore research has been a major part of her work throughout the years. Her ongoing interests are in Bulgarian ethnic dance and music, traditions and rituals, history and religion, and costumes and instruments. Between 1992 and 1999 she lived in the United States, and since 1999 resides in The Netherlands. Besides her research and being a featured teacher at many professional and recreational venues around the world, Nina also organizes cultural trips to Bulgaria.
Donate to FAC
Donations support these events, artists, and the Folk Arts Center. We suggest $10 for online workshops, although any amount is appreciated.
Visit our donation page for links to various donation options including:
PayPal – donating to FAC as "friends and family" will avoid PayPal fees
Venmo- our account is: @Folk-ArtsCenter
Checks – mail to:
Folk Arts Center of New England
10 Franklin Street
Stoneham, MA 02180-1862
Thank you for supporting the Folk Arts Center of New England!