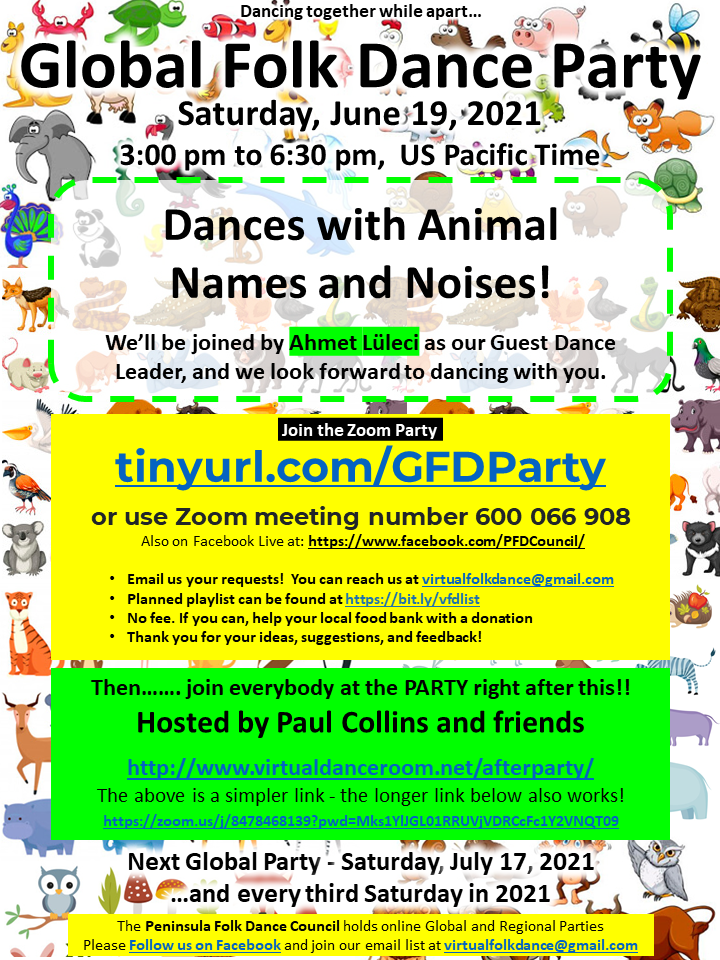 Global Folk Dance Party – Third Saturday
On June 19th, we will gather to celebrate dances with animal names and noises, a wonderfully whimsical theme for a dance party. We'll be joined by Ahmet Luleci as our guest dance leader.
Info about our June Global Party is:
Date – June 19, 2021
Time – 3:00 pm to 6:30 pm, Pacific Time
Links – See flyer for zoom info. Also broadcast on Facebook Live.
We look forward to dancing with you this month. Please continue to send requests, ideas, and comments on our parties; we read every message you send.
Information on Facebook is here.
Flyer here with working links.