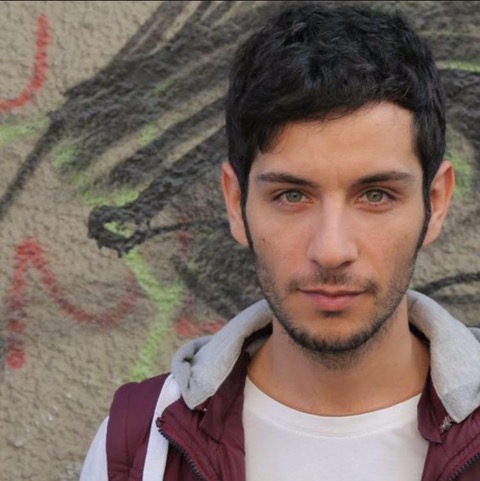 Kurdish Dance and Culture
with Arjen Brûsk
Saturday, January 8, noon–2 pm ET (Note time change)
Online via Zoom – To benefit the Folk Arts Center of New England
$10 is suggested to support this program and FAC, but any amount is appreciated.
Join this workshop via Zoom. Find link here.
This afternoon's program will be a combination of culture and dance, as Arjen introduces us to his homeland through the region's dance traditions and stories about the area's history. The Kurdish region is what is now the northern part of the Middle East, along the Zagros and Taurus Mountains, covering an area that includes: Kurdistan, southeast Turkey, northwest Iran, northern Iraq, and northeast Syria. This afternoon Arjen will meld teaching traditional Kurdish dances with telling tales about the areas from which they come.
About Arjen
Arjen lives in Istanbul and graduated from ITU (Istanbul Technical University) Turkish Music State Conservatory. He has been actively working as a dancer, musician, instructor, choreographer, presenter and performance artist both at home and abroad since he entered the university in 2004. The word govend means "to sing and dance" and as a tireless advocate for Govend culture, he has brought Kurdish dances to many parts of the world in his career with his one-man performances, concerts, and courses. We are pleased to have this opportunity to explore an area of the world that has such a rich dance culture with a teacher so passionately committed to sharing it with others.
For more information on Arjen, visit his website.
Donate to FAC
Donations support these events, artists, and the Folk Arts Center. We suggest $10 for online workshops, although any amount is appreciated.
Visit our donation page for links to various donation options including:
PayPal – donating to FAC as "friends and family" will avoid PayPal fees
Venmo- our account is: @Folk-ArtsCenter
Checks – mail to:
Folk Arts Center of New England
10 Franklin Street
Stoneham, MA 02180-1862
Thank you for supporting the Folk Arts Center of New England!