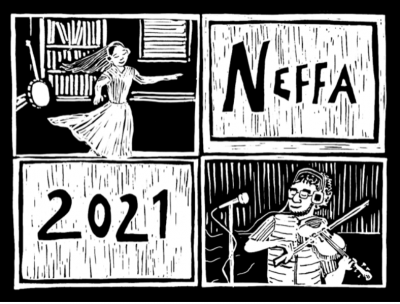 NEFFA Presents the New England Folk Festival 2021 Online!
April 23-25, 2021
Featuring Over 100 LIVE sessions on Zoom!
• To register, please visit www.neffa.org
Participatory Dance – Contras, International Folk, English Country, Scottish, Scandinavian, Morris, and more!
Singing & Music-making – Song swaps, singalongs, workshops, concerts, jamming
Concert Performances – Dancers, singers, instrumentalists, storytelling
Videos – Collaborative community video projects, recorded performances and workshops
Crafts and Folk Bazaar listings on the NEFFA website!