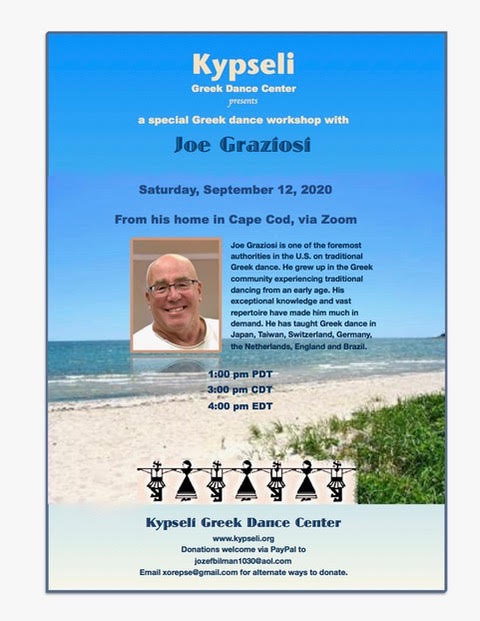 Kypseli Greek Dance Center is hosting another virtual Greek dance workshop with Joseph Graziosi via Zoom on Saturday, September 12 from his home on Cape Cod, MA.
He will once again demonstrate leader variations and improvisations for Levendikos/Pusteno and Kritiko Syrto, plus more. Capacity limited to 500!
See www.kypseli.org for details.
1:00 pm PDT
3:00 pm CDT
4:00 pm EDT
23:00 in Greece
Join the workshop:
https://zoom.us/j/99879798930
Donations welcome via


to moc.loa@0301namlibfezoj
Email moc.liamg@esperox
for alternate ways to donate.
* * *