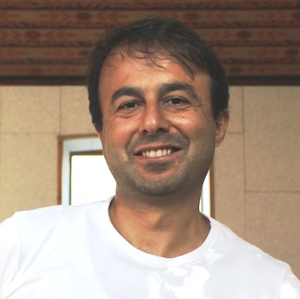 Greek Dance Workshop
with Kyriakos Moisidis
Saturday, April 16: 2:00 – 4:00pm EDT
Online via Zoom – To benefit the Folk Arts Center of New England
To support FAC and this program $10 is suggested, but any amount is appreciated.
About the Workshop
Kyriakos will be teaching dances from a variety of regions within the country. A list of dances from which he will choose for Saturday's workshop will be posted on this page soon.
Join this workshop via Zoom by activating the link that will be posted here prior to the event.
About Kyriakos
Kyriakos is a prolific researcher instructor, and performer of Greek traditional dance. Born in the village of Prohoma, near Thessaloniki, his family origins trace back to Pontic Greeks from the region of Kars (present-day northeastern Turkey).
In 2003, Kyriakos completed a degree in Physical Education and Athletics from Aristotle University in Thessaloniki, with a major in traditional dance. He has conducted extensive research on traditional Greek dance, music, and customs. He is a very popular teacher and well-versed in the dances from all regions of Greece; his expertise on dance traditions from Pontos, Kappadokia, Asia Minor, Macedonia, and Thrace is particularly sought-after.
Currently Kyriakos teaches at Kentro Meletis Paradosiakon Horon – Kyklos, a dance association he co-founded in 2005, as well as teaches a course Greek Traditional Dances as a professor at the Music Science and Art Department of the University of Macedonia in Thessaloniki.
Visit our shop buy access to a collection of review videos, and support FAC's programming.
Visit What you need to join to set up your computer or device to join the workshop online.
Donate on the FACONE website.
Please donate generously to FAC and help us through this period of social distancing when all of our events are postponed. We suggest a $10 minimum for attending this workshop but any and all contributions will be greatly appreciated. Thank you for supporting the Folk Arts Center of New England!