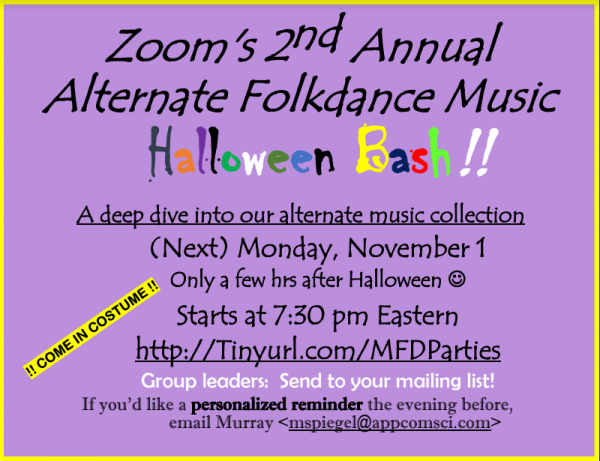 Monday November 1, we'll be hosting our 2nd annual all-alternate-music folkdance bash.
Information in the attached flier. Mark your calendars! Join us!!
Date, time and clickable link are in the flier.
If you have a folkdance mailing list, please forward to them. And tell them to get a personalized reminder they just drop a note to moc.icsmocppa@legeipsm.
Morristown hosts zoom parties on alternating weeks with Evanston.
Meeting ID for Evanston's hybrid session: 373 100 968 Passcode: emnfd
See you on November 1st! In costume!!
– Murray & Randi Spiegel, on behalf of Morristown Folk Dancers