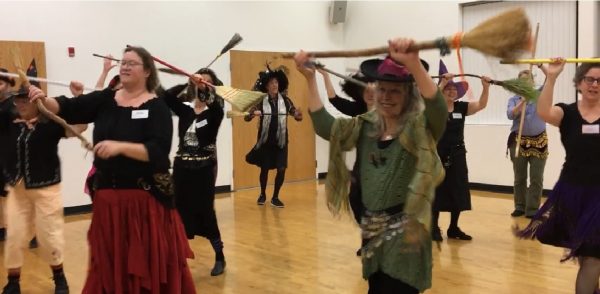 Your inner witch wants to dance!
Learn the Wolfshäger Hexebrut witch dance with Stacy Rose.
Every October Thursday, starting October 7, 8-8:30pm PT
To see the dance we'll learn, click here.
Instructional video is here.
Last year's video is here.
Stacy's website is here.
The time dedicated for this dance is the last half hour of a regularly scheduled folk dance session that starts at 7 pm PT.
RSVP Stacy at moc.liamg@artnocesor
Join Zoom Meeting: https://us04web.zoom.us/j/4283018243
Meeting ID: 428 301 8243
Passcode: thanks